Call now for a free trial!
Events
Robotics Camp
We bring robotics to you!
Call us at Los Angeles (818-308-6422) or San Jose (408-538-2191) for more info.
After School with Magikid
Programming
Choose from either of our 8 week programs and code like a pro under the supervision of our staff. Enjoy breaks in virtual reality, robotics or games with friends. Starts mid-September so sign up today!

Vive
Parents VR for free!
The HTC Vive allows you to paint in 3 dimensions, dive with whales, fight off an alien invasion and more! Parents of members can try it free!
Projects
Lego Mindstorms
With five different sensors, two types of motors, and endless build options, there are EV3 projects for every skill level.
Humanoid Series
The Humanoid Series combines 18 intelligent servo motors, 1 integrated sensor block, and a controller and allows you to create 30+ different types of programmable robots.
Creative Series
The Creative Series allows members to use sensors, gears and motors to build and program complex, interactive machines.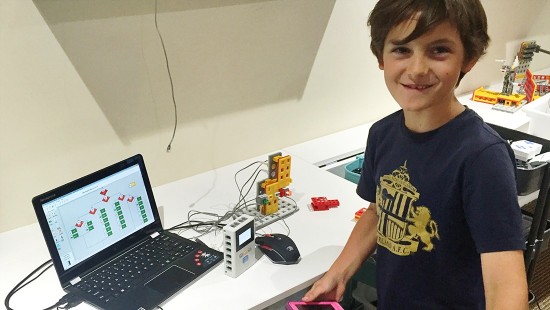 Wonder Robots
Wonder workshop introduces members to the basics of coding with an easy to understand and colorful interface.
Estore